FG180 Low Speed Crusher
High Quality in Formax Plastics Automation, Inc.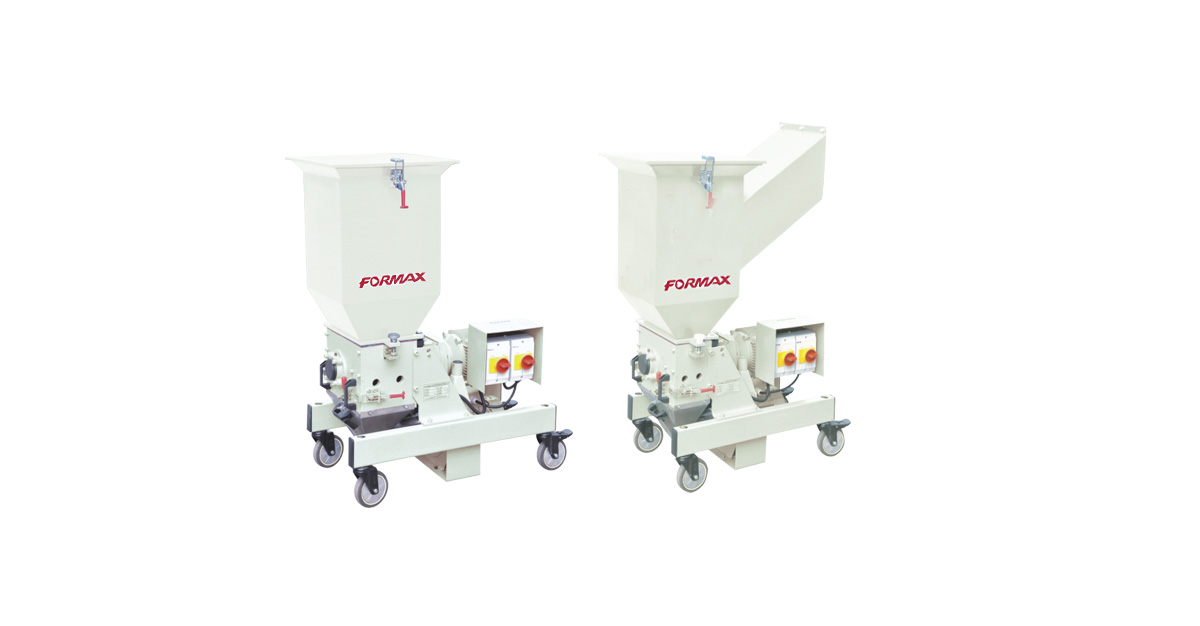 Download Documents about this products
Need some more information about this products?


Features
FORMAX production FG low-speed crusher series, models from the FG 180/120 to FG 180/430, specially designed for crushing of recycled plastic waste generated in the molding process and the gate.

Need to break the material feeding hopper through the feed, according to the crushing of the material, a variety of feed hopper options.

Depending on the different, FORMAX crusher speed line installed in matching the way there are a number of options, choose materials with a blower with a recovery system to send immediate recovery mode, optionally equipped with a suction slot and bagging interface of use,makes a variety of ways with the production of low FORMAX crusher series has a very wide range of applications, for customers to solve different online broken program.

FORMAX production of low-speed crusher set the general common advantages such as low noise, less dust outside, still in its design, improved performance, such as special waste and for the broken gate and design tool, the rotor and efficient way to disassemble, reflecting the low-speed crusher FORMAX humanity. Machine used gear transmission mode, an increase of torque, the machine can start at any time, even if broken material left in the crushing chamber, you can easily start the machine.